(TERM ES) KEEP CALM AND GET READY FOR THE BAC! LISTENING TEST : MOCK EXAM
ENGLISH TEST : LISTENING COMPREHENSION

(CO )

(Séance )
Today I welcomed you back in class with ClassDojo !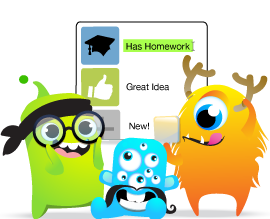 As it had been planned last lesson, today you took a TEST. I assessed your listening skills. (MOCK EXAM ) . I assessed your comprehension skills through 2 recording .
Recording N°1 : Cyberbullying (Places and Forms of Power)
Recording N°2 : Robert Kennedy announces Martin Luther King's Death (Myths and Heroes)
Hope you will achieve good grades!
Hope you 've learnt something
today!

YOUR TASK: Travailler votre rôle. (écrite/orale)
See you tomorrow!
Miss Angel